Hi Guys,

It was stated in one of the information documents about requiring a network cable in order to get internet connections at our accomodation areas. Is there any specific type of network cable required? Can it be purchased in Lulea? For how much? Thank you!
You will need a standard ethernet cable, often called RJ45.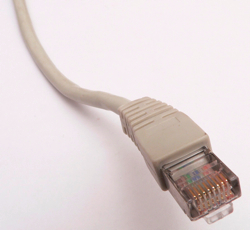 Prices start at 59 SEK. Good places to buy are
Clas Ohlson
and
Elgiganten
(click on the links for maps).
Last edited by Fredrik on July 16th 2009, 12:56; edited 1 time in total
Hi there Fredrick, can you tell me if there are internet ports available in the apartment/dorm rooms or only in common area? Just so i know how long the cable needs to be?

Sorry could be a stupid question!? :/
There are just ports in the rooms, not out in the common areas.
Will there be WiFi available throughout the university itself or is it all cabled internet? Also if we are in the town centre are there cafes etc. with WiFi ?
The university has WiFi.

In town I know for sure MAX Hamburgers have free WiFi and I'm sure there are a few more cafés and restaurants with free WiFi.

---
Permissions in this forum:
You
cannot
reply to topics in this forum